t's not only the Baan Chang elephant park that attracts the tourists to this culture rich region of Thailand; it seems that Chiang Mai has something to offer everyone.
With the Bazaar market, stretching over several blocks displaying roofed concession areas, authentic Thai shops and street vendors that entice thousands of visitors each week, and the flight of the Gibbon, an attraction that takes worthy adventurers high into the canopy of the rainforest 1300m above sea level via zip line; Chiang Mai can weaken the knees of even the most experienced traveller.
Chiang Mai "the rose of the north", has a population of over 170,000 in the main city, and with over 1 million in the metropolitan area it is the fifth largest-city in Thailand.
This hub of the north is elevated at 316m above sea-level and is surrounded by lush, green countryside and a spectacular mountainous landscape.
Being much greener and quieter than the capital Bangkok, this rose of the north is an escape to pure, natural beauty.
Thailand Culinary tours
If you love Thai food, enjoying it in the country that it originated from is a great idea. Orbit Tours Thailand organises culinary tours in this country for scores of people who want to enjoy authentic Thai food. Held throughout the year, a culinary tour can even be booked at the height of summer or during the wet season.
A culinary tour can last for however long you want. If you're travelling in Thailand for a couple of days, a culinary tour can last the entire time that you're in this country. Even if you're passing through Thailand and only have an afternoon available, Orbit Tours Thailand has a considerable number of options to choose from.
Our culinary tours are held throughout Thailand. As well as Chiang Mai and Khao Yai, culinary tours in Hua Hin and Koh Samui can also be booked. Longer tours usually consist of visiting many nearby attractions and cooking classes that are led by experienced instructors. On both long and short tours, you'll be given the opportunity to cook various dishes using locally-sourced ingredients.
For a truly memorable holiday where you'll experience not just Thailand's cuisine but various attractions, why not book a culinary tour with Orbit Tours Thailand?
For our full range of Thai Culinary Tours, please visit www.thailand-culinary-tours.com
Thailand Golf Tours
Get in amazing scenery, which will probably take your breath away, many people fall in love with Thailand every year even if they spend just a couple of days there. Many golfers flock to Thailand because there are a considerable number of courses to play on that are located in one stunning location after another.
Thailand Boasts over 400,000 golf tourists each year and it clear to see why.
At Orbit Tours Thailand, we offer a wide range of golf tours in Thailand spread throughout every district and region, including courses in Bangkok and Chiang Mai, Hua Hin, Phuket and Pattaya.
Enjoy playing golf on some of the worlds most attractive golf courses . Many golf tours us include travel where you won't have to drive anywhere because a coach picks you up from where you're staying in Thailand. If a golf course has a clubhouse, of which there are many in Thailand, complimentary refreshments will be provided.
If you want to play on picturesque and well-maintained courses which are located all around Thailand, why not take a look at our many golf tours?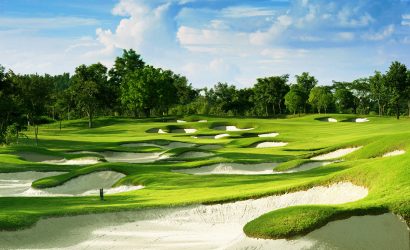 Thailand Sightseeing Tours
Stretching over 500,000 square kilometres, which is more than twice the size of the United Kingdom, Thailand is a bustling country that has a rich history. If you want to explore Thailand and see particular places or attractions that you haven't been to before, you can by choosing a tailored tour of Thailand through Orbit Tours Thailand.
The tour which you book is entirely down to you. By telling us what you'd like to see, a tour can then be created which includes every attraction, historic building and museum or anything else that's on your proposed itinerary. Want to play golf in Phuket or visit one of Thailand's many temples? Or, how does exploring a Thai national park sound? The decision is completely yours because any place that's in this majestic country can be seen.
After providing Orbit Tours Thailand with your itinerary, we will then get in touch regarding how much it will cost. With no hidden fees, the quote that Orbit Tours Thailand gives will be all you have to pay.
If you've always dreamed of visiting Thailand but haven't found a tour company yet that travels to where you want to go, choose Orbit Tours Thailand.